At Design Experience Series in April, Natalie took us on a journey exploring the shaping of citizen-centric communities. In her informative talk, Natalie questioned what embracing a sustainable and citizen-centric approach to designing our neighbourhoods might look like, how the built environment professions might work together in new ways as a result, and what wellbeing in our neighborhoods really means.
We caught up with Dr Natalie Allen in an interview where she shares her thoughts on design for wellbing.
Julie Stout, activist, architect, lecturer, and President of Urban Auckland, provides a fresh perspective on why thoughtful urban planning is critical.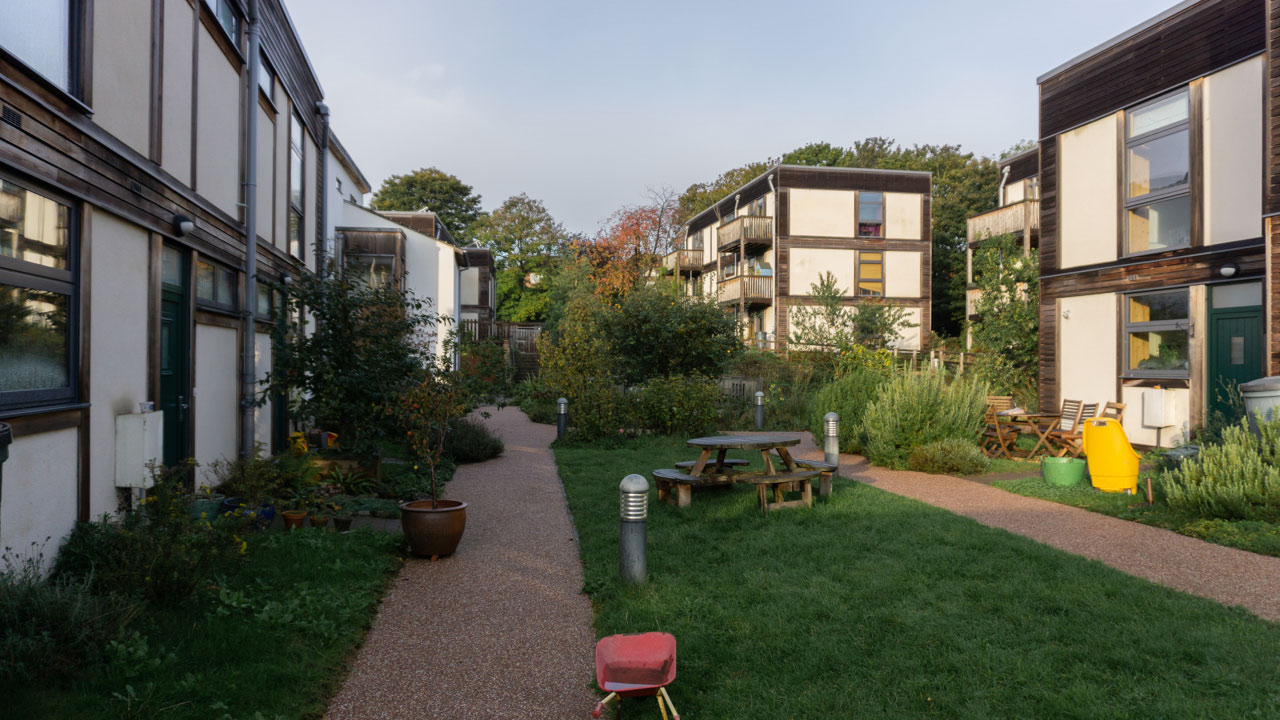 James Goodhue, regenerative leader and Associate Project Director for Kāinga Ora, joins the discussion on shaping citizen-centric communities. Read the transcript (PDF).
2020 Speakers

As the lead for Ignite's retail and hospitality sectors, Grant has extensive international experience. His work ranges from large-scale mixed-use urban developments, retail centres, and hospitals, to hotels and multi-storey residential complexes.

When it comes to excellent architecture in New Zealand, Grant thinks it is important to understand the context of the place and how people will interact with the environment. He emphasises the commercial importance of the human aspect in architectural design, and he believes that the best designs create solutions that respond to people – and to which people respond.

Adele King is a highly experienced architect and Principal at Warren and Mahoney. Heading up Warren and Mahoney's healthcare team in Auckland, her collaborative approach, strong leadership and client relationship skills mean she is well-respected across the wider architecture and healthcare communities. Sustainability and wellness are a key focus for Adele; she believes how people react to a building and its spaces are as important as the systems in place to protect the environment. Adele enjoys working as part of a team to deliver projects from conception to completion which both meet and exceed the clients' expectations and developing key client relationships.

Ken's starting point in architecture is an intuitive response to site, informed by cultural and contextual references relevant to client, site and community. This approach has led to him being described as an 'architectural humanist'. His process generates a rich and diverse palette of texture and materiality, while the clarity of form and structure reveals the strength of the underlying ideas.

The exceptional design portfolio Ken has developed has granted him recognition within the profession, with awards including NZ Home magazine Home of the Year in both 2003 and 2020, and Home of the Decade in 2006. In 2012 he was a finalist in the World Architecture Awards, and his designs have twice been listed by World Architecture News among the Six Best Houses in the World – with awards in 2006 for the 'Coromandel Bach' and in 2013 for the 'Hut on Sleds'. 2012 saw the 'Hut on Sleds' recognised by the Architectural Review House of the Year awards in London and in 2013 the same project was a finalist in the prestigious 'Fast Company Design Awards' in New York City.

A Director of Arrowtown-based architecture firm, Assembly, Justin and his team deliver bespoke architecture with personality, environmental engagement and considered construction. Whilst the majority of their work is in housing, they have a reputation for innovation and collaboration resulting in a diverse portfolio including commercial, public and tourism projects and prefabricated buildings.

Justin founded Assembly with his wife, Louise, in 2005 in Wellington, moving to Arrowtown in 2012. Their firm was a founding signatory to the NZ Architect's Declare Climate & Biodiversity Emergency.

As the founding principal of Solari Architects, James brings over 23 years of professional experience across a wide spectrum of project types and scopes with a key focus in the multi-unit residential sector.

James leads a medium-sized practice who specialize across multi-unit residential housing for both public and private sector clients. Investment has been made in developing a team with the expertise and experience to create positive social outcomes for our country through desirable homes which allow communities to thrive.

Over the past nine years Solari has spread its influence across the wider Wellington Region with a number of repeat customers with whom they have built trust and confidence.

James is passionate about creating great places for people to live, whether it be public or private sector the belief is the same. Creating a focus on understanding the various aspects of wellbeing, Solari use these to challenge the rules and strive for a balanced outcome for client and end-users.

Darryl is the founder and Managing Director at DCA Architects of Transformation with a successful track record spanning over 27 years. Darryl's wide-ranging experience runs the gamut from civic, local government, education, housing to colour schemes. A career highlight was an invitation by the Duha Group in 2018 to participate in global trend colour forecasting on the Australasia panel. Many of DCA's projects are quiet achievers and fly under the radar of mainstream media.

The underlying success of Darryl's work is a desire to weave a local narrative into the heart of a project and the understanding that a good built environment can have a causative positive affect on many.

With a background in architecture and business, Brian has developed a broad design portfolio over 25 years, integrating quality design with commercial sense. His skills have been honed whilst in leadership at Chow:Hill Architects for the last 15 years, 10 of these as owner/director. Brian has a strong interest in the human-centric design lens and more recently has applied this way of thinking in conceiving fresh approaches workplace strategy, master planning and urban design.

Brian has led a wide variety of projects including Institutional and commercial architecture, campus developments, workplace design and change management. He takes a hands-on approach through the life of projects and champions a client-centric view, commercial acuity, and buildability, whilst coalescing stakeholders with his collaborative manner.

Nicholas Dalton is a registered architect and the founder and director of Tāmaki Makaurau Office Architecture Limited, TOA Architects.

He grew up on the outskirts of Rotorua, a community where harnessing natural energy and working harmoniously with the environment came naturally – key influences in the work Nicholas and his team aspires to produce for their clients.

Nicholas began his career in architecture at a young age, assisting his father, a draughtsman, while still in high school.  He attended Victoria University before transferring to Auckland University and completing his Bachelor of Architecture with First Class Honours. In 2003 he received the National Award for 'Design Student of the Year' for his project Nga Puna Ora, in Bastion Point, Auckland.

Nicholas has a passion for producing great architecture and leads the talented team at TOA in designing projects which relate specifically to the local environment and cultural qualities of the area.  The company's philosophy reflects the Maori translation of TOA – strength, bravery and breaking new ground.

Craig has over a decade of experience working in commercial and multi-residential projects. For almost 11 years prior to joining TOA, Craig worked at Klein Architects where he specialised in all aspects of medical architecture. This has given him experience in complex projects from master planning through to concept design, all the way through to documentation and construction. He believes that the architects' responsibility is achieved through meaningful engagement with your staff, future users, clients, iwi, stakeholders and grounded within the community through the principles of "co-design". Craig also has a passion for new and innovative building technologies including prefabrication.

As an associate at Plus Architecture, Piers helped establish the practice in New Zealand in 2015, first in Christchurch and subsequently opened Plus' Auckland studio. His career to date has seen him lead projects in London, Melbourne, Ho Chi Minh City and throughout New Zealand across a variety of sectors, including public, multi-residential, commercial and infrastructure.

Personal relationships drive his passion for architecture and has a keen interest on driving interaction within his designs. Focusing on creating experiences, he invests his time in New Zealand outdoors, hiking, diving and fishing.

Gina Jones is a registered architect with over three decades' experience working in the New Zealand market conducting a large variety of projects; most frequently with an education, commercial, heritage or seismic remediation focus. A fellow of both the New Zealand Institute of Architects and the New Zealand Institute of Building, and current chair of the New Zealand Registered Architects Board, Gina also leads the Catalyst Wellington Architecture team.

With accolades including the prestigious NZIOB Medal in 2009, and roles as National President of the New Zealand Institute of Building, co-founder and inaugural National President of the National Association of Women in Construction, and Chair of the NZIOB Charitable Trust, Gina brings a wealth of experience to the Design Experience Series panel.

Roger Walker is one of New Zealand's most prominent architects.

Originally from Hamilton, Roger graduated from Auckland University with a B.Arch (hons) in 1967, along the way gaining valuable work experience with some of New Zealand's best-known architects, including Sir Miles Warren and Sir Michael Fowler. He set up his own architectural practice in 1971, and is currently the principal of Walker Architecture & Design Ltd.

Roger was made an Associate of the New Zealand Institute of Architects in 1973 and a Fellow in 1987. He received an ONZM for services to architecture in the 1999 Queen's Birthday Honours, and in 2016 received the New Zealand Institute of Architects Gold Medal.

Roger has individually designed, led design teams, and overseen the building of an extensive range of houses, townhouses, apartments, tourist, social and commercial projects throughout New Zealand. These projects have received wide recognition and many architectural and tourism awards.

Julia is a Principal, Interior Designer and Strategist. She leads the interior design team in our Wellington studio and is the co-lead of Warren and Mahoney's Interior and Workplace sector which encompasses a group of 40+ interior designers across Australasia. Julia has worked in both New Zealand and the UK on wide mix of project types and has built a specialism in workplace design for both Government and Corporate clients. A number of these projects have been award-winning.

Daniel Kempka is an Associate interior designer at Warren and Mahoney's Auckland studio. As a creative and technically minded designer, Daniel has a deep intrinsic understanding for design, a bold yet pragmatic approach and a passion for empathic quality. The crafting and curation of intimate outcomes for his clients is critical to Daniel's design focus; he believes telling provocative stories that are uniquely co-created with clients. Daniel has a number of years' experience in workplace design both in Australia and New Zealand and has led a number of significant projects for Warren and Mahoney including the BEST Gold awarded Harrison Grierson's workplace and the Interior Awards winning Mediaworks HQ fitout.

2019 Speakers

Architecture keynote speaker

At Design Experience Series in August, Olin Mckenzie, hailing from one of the most influential architecture, interior design, engineering, and urban planning firms in the world, explored how our growing understanding of urban health and civic cultures can help change the way we envision the future of transit hubs.

"The CMS Design Experience Series was an incredible opportunity. These events – that CMS have so thoughtfully developed – truly sit at the intersection of design, fabrication, construction and development. It was illuminating for me to hear about and see all of the opportunities and challenges that New Zealand is facing right now and this series puts an exclamation point on the notion that we should all be sharing great ideas and experiences in making our cities better. Trends in climate change and growing urban populations will continue to test our highest design skills. The sort of international discourse encouraged by CMS is certainly the only way we will chart a healthy course for our planet and the humans that live on it. I'm excited to have begun this relationship with CMS and look forward to seeing it expand!"

2019 March Keynote Speaker

At Design Experience Series in March 2019, Yosuke Hayano, Principal partner at MAD, explored the idea of architecture as an emotional connection to nature. Hayano shared his views on the future of cities and the importance of spaces for people to reflect and spiritually connect with their surrounding environment, and the challenge of our generation to find a methodology that harmonises architecture with diverse natural environments.

2019 March Architecture Speaker

At the March 2019 Design Experience Series in Auckland, Ian explored the way apartments have evolved. His discussion looked at how we design a home in the sky and for today's society. Ian believes in creating tactile, environmentally and socially responsive architecture sympathetic to its surrounds.

2018 Speakers

In September 2018 Kai-Uwe Bergmann, a Partner at BIG in the USA and Denmark, took us on a journey that explored the climatic and cultural forces which are shaping global architecture. Kai-Uwe also shared with us his firm's involvement in some incredible global projects, including work in North America, Europe, Asia and the Middle East – and on Mars!

I cannot think of a more meaningful and rewarding connection to my architectural colleagues in New Zealand than the lecture tour organised and hosted by Construction Marketing Services. Rich, Gavin, Chyenne, Steve & the entire team at CMS ensured that I understood the local construction scene and they put on extremely professional gatherings in each of the cities we stopped in. I look forward to remaining in touch with CMS.

In March 2018 Timothy shared his views on how we should be designing cities, businesses and communities to deal with labour market shortages, rising material prices, environmental responsibilities and new technology.

"It's been my pleasure to spend two wonderful weeks in New Zealand, equal parts exploring the beautiful country and partnering with my dear friends at CMS to discuss the future of our Industry. A big thank you to Rich Kneale and the entire Construction Marketing Services team and their Design Experience Series for connecting the best and brightest architects, contractors and developers from across the country to some of the biggest ideas from across the world. And with the pressing need for the 100,000 new homes the country needs to fulfill its current housing demands, an integrated, manufactured approach to solving the challenges of #kiwibuild couldn't be more timely."